Who´s coming?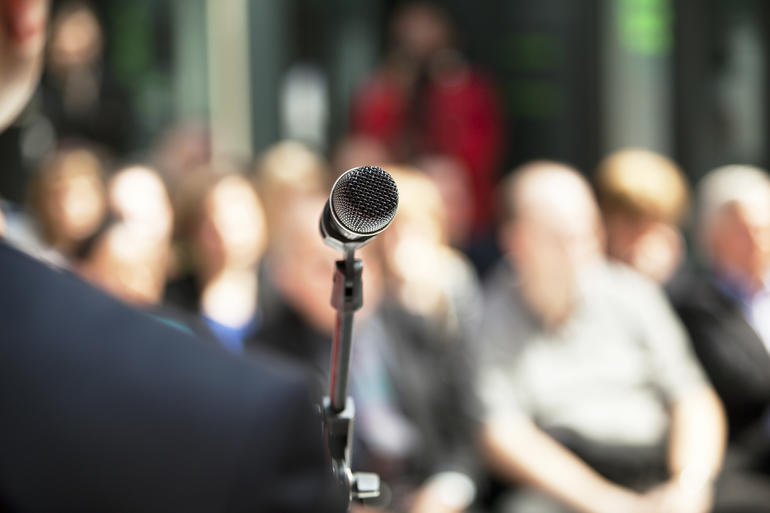 With just two weeks until the best internet event of the year takes place, the list of speakers grows at a hasty speed. Events with speakers from near and far are added daily. Check out the list of speakers and make sure to sign up for the events of your liking.
We are proud to present the keynote speakers at the official opening on June 1
John Seely Brown, Founder and Co-Chairman of Deloitte's Center for the Edge
April Rinne, World Wide Web Foundation
Lars Boilesen, CEO, Opera Software
Martin Deinoff, Senior Vice President at Creuna Sweden
But there´s more!
Some of the other great speakers you can meet during the +80 events during Internet Week Denmark:
Aja Guldhammer, AirBnB
Allan Salling, Courant
Alys Woodward, IDC
Anders Colding-Jørgensen, Virkeligheden
Anders Danielsen, Erhvervsstyrelsen
Anders Rhod Gregersen, Vestas Wind Systems A/S
Anders Sahl Hansen, Innovation Lab
Andrew Boyajian, Kickstarter
Anne Glad, Envision
Anne Nygaard, City of Aarhus
Anne-Lise Lejre, Teknologisk Institut
Annegrete Skovbjerg, DMJX
Benedikt Lehnert, 6 Wunderkinder/Wunderlist (D)
Benjamin Gundgaard, CustomerSense
Benjamin Rud Elberth, Geelmuyden Kiese
Bettina Schjødt Larsen, Danske Bank
Bo Fristed, City of Aarhus
Brian Sandholdt, Sekoia
Britta Thomsen, Adjunct Professor, CBS
Camilla Johansen, Kolding Kommune
Cat Noone, Liberio
Cathrine Lippert, Digitaliseringsstyrelsen
Cerys Hearsey, Post*Shift
Christian Schwarz Laustsen, Seismonaut
Christian Villum, Open Knowledge Danmark
Damien Declerc, Local Motors
Daniella Tasic Hansen, eVidenCenter
Dorte Toft, Journalist, Author & Blogger
Eugenia Kazamaki Ottersten, European Investment Bank
Frank Bjergø, Holdsport.dk
Fraser Doherty, SuperJam (UK)
Georg Ørnskov Rønsch, Fertin Pharma
Gitte Kristensen, HC-CARGO
Gus Murray, Propeople
Hans Krabbe, FC Midtjylland
Heidi Colin, OK
Henri Brorson, Krifa
Henrik Toft, IBM
Ivan Jæger Christiansen, NN Markedsdata
Jacob Bratting Pedersen, Northcap
Jacob Guldberg, Danske Commodities
Jan Beyer Schmidt-Sørensen, City of Aarhus
Jan Neiiendam, Interactive Denmark
JAn Rosenbom, Keystones
Jens Myrup Pedersen, Aalborg Universitet
Jens-Jacob Aarup, Inspari
Jeremy Millard, Danish Technological Institute
Jesper Mogensen, Skov A/S
Jesper Mosegaard, Alexandra Institute
Jette Lundin, it-vest
Karen Pallesgaard Munk, VIA University College
Karin Buhl, Midtjysk Turisme
Karsten Lumbye Jensen, Insero
Kasper Lund, Google
Katalin Gallyas, City of Amsterdam
Katrine Bach, Aarhus University Hospital
Katrine Thielke, 23
Kenneth Larsen,Keystones
Klaus Thestrup, Aarhus Universitet
Kristine Pontoppidan, Danish Business Authorities
Kaare Buch Petersen, Chr. Hansen A/S
Lars Bager Christensen, Danish Meat Research Institute
Lars Bo Larsen, Aalborg Universitet
Lars Christensen, Vertica
Lars Frelle-Petersen, Danish Agency for Digitisation
Lasse Chor, Happiest Man Alive
Mads Voigt Hingelberg, Innovation Lab
Magnus Holm, Peppermint Venture Partners (DE)
Marc Sluijs, Digitalhealth.network (CH)
Maria Baun Madsen, Redia
Martin Brynskov, Aarhus University
Martin Schorling, Innovation Lab
Mette Lundberg, IT Brancheforeningen
Michael Johansen, Ve Interactive
Mikael Grannas, Mayor, Sipoo, Finland
Mikkel Dahlqvist, Dahlqvist Kommunikation
Mirko Presser, Chair, IoT Forum
Morten Kusk, Vertica
Morten Kyng, Aarhus University
Morten Lauridsen, Bankdata
Morten Meldgaard, Chr. Hansen A/S
Morten Rosenberg, Odense Marcipan
Nanette Schippers, Gemeente Amsterdam
Nicolaj Wittendorff, Aarhus Fremad
Niels Højberg, City of Aarhus
Ole Caprani, Aarhus Universitet
Ole Lehrmann Madsen, Alexandra Institute
Ole Sejer Iversen, Aarhus Universitet
Paul Gillespie, Gillamor Stephens (GB)
Peter From Jacobsen, DMJX
Peter Hesseldahl, We Economy
Peter Leth, IDA
Peter Søgaard, VIA University College
Preben Mejer, founder of InnovationLab & Radr
Rasmus Houlind, Omnichannel Institute
Raymond Kolbæk, VIA University College
Rikke Berggreen, Coding Pirates
Rikke Toft Nørgård, Aarhus Universitet
Rolf Ask Clausen, Institut For Fremtidsforskning
Ronnie Bach Nielsen, DanDomain
Rune Veerasawmy, BannerBattle
Rune Schou, VIA University College
Ryan Rutan, Fundable (US)
Sarah Maria Rasch, Alexandra Institute
Sigurd Schou Madsen, Dansk Erhverv
Simon Bentholm, KL7
Sophie Esmann Andersen, Aarhus Universitet
Stine Skaarup, Designit
Søren Trudsø Mahon, eBay
Thea Juhl Roloff Clausen, VIA University College
Thierry Rayna, Professor of Economics (FR)
Thomas Bendsen, VIA University College
Thomas Wittenburg, edgemo a/s
Tijs Roelofs, Gemeente Amsterdam
Tina Thode Hougaard, Aarhus Universitet
Tine Heide, UX lead, Bankdata
Tobias Jensen, Google
Torben Haagh, Alexandra Institute
Tord Barklund, VisitOslo
Troels D. Bruun, LINAK
Wolfgang Bernecker, Thorn/Zumtobel