Virtual Reality - the architect's new best friend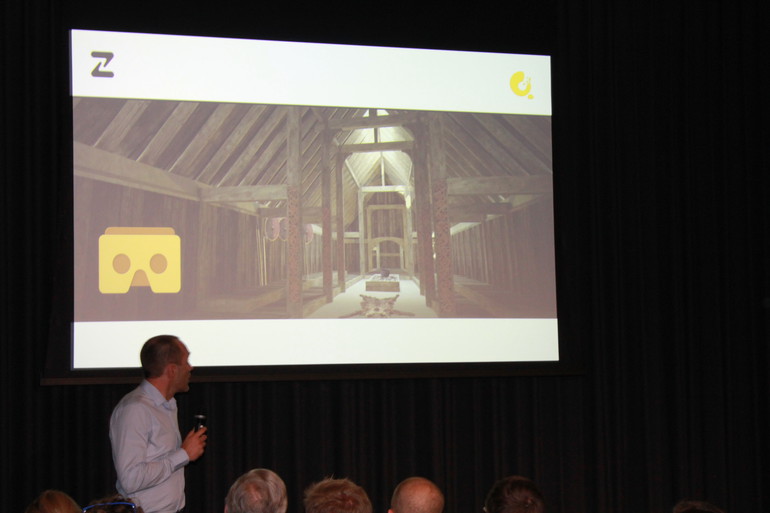 At the event Virtual Reality and Digital Visualization held by Internet Week Denmark, virtual reality and some of its many uses were presented by a number of different speakers. The audience left the event informed and with a clear vision of virtual reality as a much used and, to some extent, needed tool in architecture and construction in general.
Virtual reality has invaded the design studios of architects, working as a new and exciting addition to the traditional sketches and 3D drawings we are used to seeing. Virtual reality gives architects a new way of showcasing their work to potential clients, which provides them with a much deeper understanding of the building than any drawing could ever give them. By using virtual reality, architects give people the opportunity to see a building that is not even built yet, from the inside, almost like they were there themselves.

Sometimes for architects it can be a pain to show drawings of rooms and spaces to someone who has not been involved in the design process, as people often find it difficult to actually picture the size and feel of a room from pictures only. This problem is something that virtual reality helps with, as you instantly get the feeling of the size of a certain space, after putting on virtual reality glasses. This way you can better picture how the finished result will be in the end, and as a client it will be much easier to decide whether the project is something you want to invest in or not.

However, virtual reality is not just something architects use to show off their new work. It is also used in real estate to show apartments and not-yet-built apartment complexes to potential buyers. This way people can actually see their potential new apartment with all the rooms, and they can in that way feel the size of the space and get the vibe, before deciding to buy the apartment. Giving potential buyers the chance to see the apartment makes it a lot easier for the real estate agents to sell apartment complexes that are not yet done.

Virtual reality has taken over when it comes to constructing new buildings in Denmark and also when it comes to the interior furnishing after they are done. Virtual reality gives us all the opportunity to get a glimpse of what might come and how it will look in the end. It is something that a lot of people hope will only get bigger and bigger, but like any other technology, we will just have to wait and see if it will continue to amaze.

Written by Anna Schjødt Larsen
Based on the event: Virtual Reality and Digital Visualisation