UPdated and OUTdated trends in marketing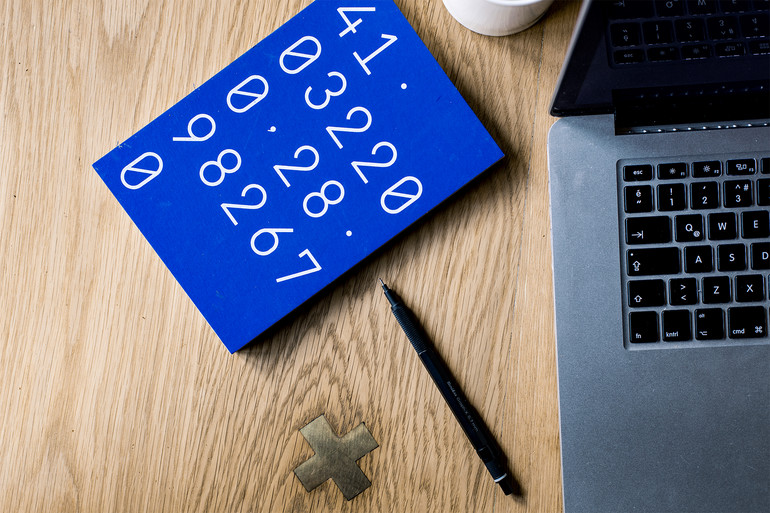 Have you ever opened a webpage and out of nowhere your reading is interrupted because of an opt-in that makes you sign up for a newsletter? How many of you actually sign up before getting to know the website more thoroughly? Not many, right? Therefore, marketing strategies need to change and why interactive content emerged.
Content overload
At the seminar Modern Marketing with Interactive content, the keynote speaker, Neha Mirchandani, Product and Marketing Manager at Dot said: "Most content swims in a sea of noise". The noise comes from the fact that most companies have passive content marketing, which includes blogs, webinars, eBooks, Newsletters and so on. They are called passive because they do not engage its audience, they are time-consuming and same for everyone. As it is so widespread, people stopped paying attention to it.
To fix this problem, companies need to personally target the audience; they need to find out what people care about. Surprisingly enough, people mostly care about themselves, and you can see that on social media. People constantly post selfies, where they are, what they eat and so on. This goes well hand-in-hand with this individualized society that we live in today, meaning that we cannot reject the fact there is a stronger need for personalized content.
Have you ever wondered why you on Facebook don't see your friends' individual activities in the same degree as you are spammed with links and click-baits? There is a simple explanation to this called "Facebook reachapocalypse" meaning that Facebook posts by business profiles only reach 2% of its followers. Our followers can't 'reach' us, unless we pay. So if we don't want Mark Zuckerberg to get even richer, we need to start creating interactive content.
But how to be a modern marketer?
Neha described the term "Modern Marketing" as somebody who has the finger on the pulse, and knows technology dynamics and innovation. She explained that the marketer should make their clients and potential customers a part of their world; bring them into their universe, as this would make the customers rely more on the information given to them. It is all about building trust, and knowing the customers' needs in order to know what to offer them. The customers that rely on your for information trust you in a higher degree, and whenever they want to start buying, they would come to you.
So where do you pitch this targeted content that makes your customers rely on you? Obviously, Facebook is not a reliable source for spreading your message anymore, so we need another platform. But we already have it, it's called Email! Yes, you read correctly, email is not dead. In fact, 90% of all emails sent are delivered successfully and 30% are opened. This increases the chance that your content will reach the people you sent it to. The only thing changed from emails before and now, is the way people use it - through a mobile app. But it still exists and is still actively used.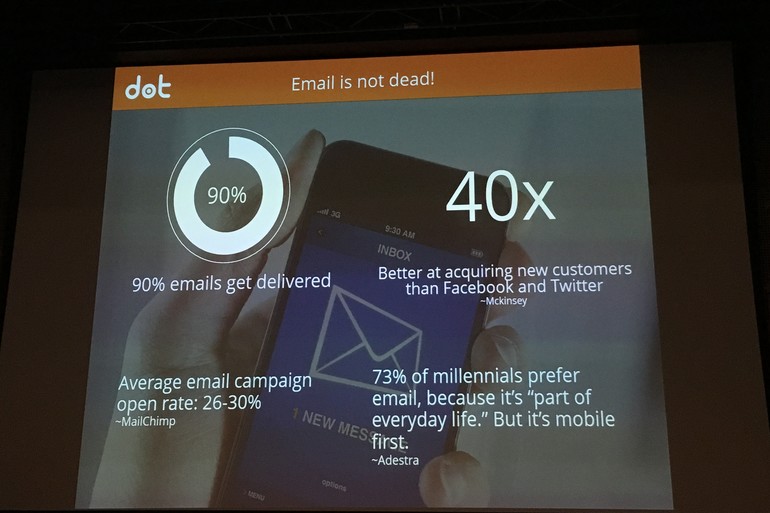 Value is of great significance, as well. As a marketer, you need to be clear about the value of your content. The better value your content has, the bigger chance for getting customers. One way to increase the value is by personalizing your content. And this is where interactive content takes place.
Be like a good salesman and use the 3-step process - ask, listen, and talk. By asking, you engage people, by listening, you learn valuable information about the ones you are listening to. And lastly, by talking, you already know what to emphasize on based on the person's preferences. You need to apply these steps in every stage of your conversion process when making new clients. For instance, instead of asking 'Tell me all about your life' in the beginning, ask smaller questions every step on the way, getting into more and more details about the person.
Now that you have the information, you need to know how to use it. Remember, data is power! Neha gave many examples for interactive videos, from choosing ingredients and seeing how the recipe is made by Callebaut to the humouristic video from Benefit Cosmetics.
As a conclusion, Casper Kandelsdorff, the CEO of Dot revealed the key to successful modern marketing: "To be there for your clients is, and will be a must". In addition, you need to be adaptive, to keep track with latest trends, and try to make the mainstream trends accessible to the public.
This article is based on the event: Modern Marketing with Interactive Content by Dot