Understanding your target audience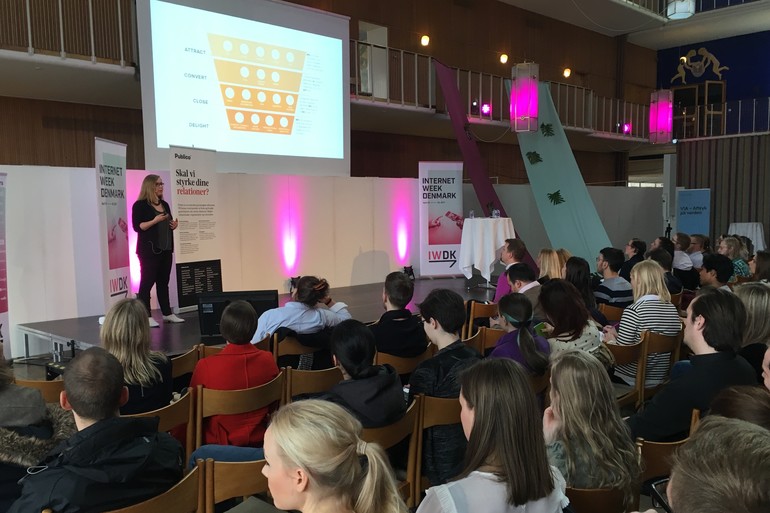 Today, consumers' average-attention-span is only eight seconds - this time is dropping each year! This fact creates new demands for the marketers and requires them to create content that is interesting for the users! But what kind of content should companies create and use?
Create tailored content
Lotta Mikkonen who is the Senior Sales Engineer at Hubspot, Ireland was presenting and talking about one of the world's leading Inbound Marketing platforms called Hubspot at this seminar. The main topic of the seminar was to teach the listeners how to understand their audience and create tailored content that converts.
Content marketing is becoming more and more popular as we have seen the recent years. According to Hubspot content marketing is no longer an option - it's essential to compete in a competitive marked. It is about optimizing your company's strategy and grab the attention of your audience.
How do I grab the attention of the audience?
How can I create relevant content to my customers? Well, it's all about your target audience and the information that you publish. After you found out who to target, you can begin to create content. Great content can be blogs, videos, ebooks and podcasts. Especially podcasts are becoming more and more popular.
But the customers should not read or listen to a lot of boring information about your company - they want and need help. So your job is to create relevant content for them that helps them.
An on-going theme in several of the seminars at Internet Week Denmark regarding marketing is: do not "spam" your costumers. Exactly this theme was also mentioned in this seminar. As Rickard Lawson, Head of Publisher Relations, Strossle, said: "Make less shit" and Lotta Mikkonon ending the seminar with the thumb rule - when creating content, you have to think about your target audience.
This article is based on the event: Hubspot - Persona Driven Content by Publico