The Digital Transformation: Industry 4.0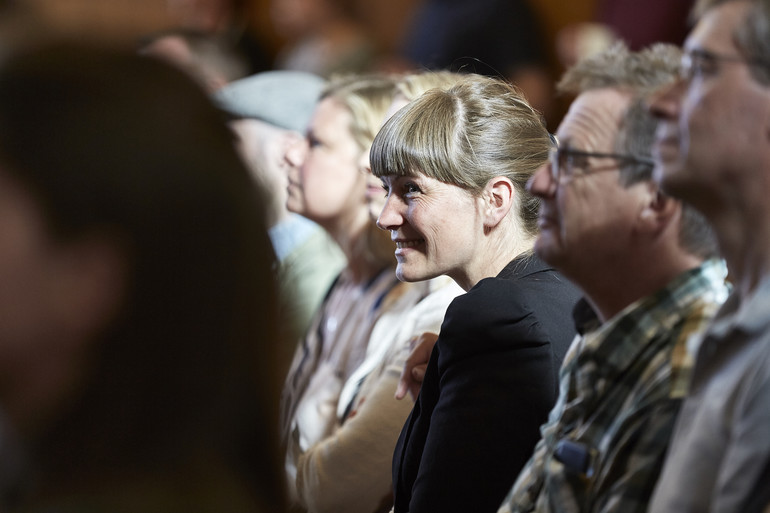 Industry 4.0 is more than just a flashy catchphrase. It's the influence of digital technologies that promises to reshape organizations and business models. IWDK will tour four municipalities with Business Region Aarhus in order to highlight the organizational impact and potential of the digital transformation for businesses.
Behind the scenes of the world's leading industrial and manufacturing companies, a profound digital transformation is now underway.
Sign up for an Industry 4.0 meeting near you
Sign up for Silkeborg, November 24 @ 08.00 - 10.00
Sign up for Viborg, November 24 @ 15.00 - 17.00
Sign up for Randers, November 29 @ 09.30 - 11.30
Sign up for Horsens, November 29 @ 15.00 - 17.00
Industrial leaders are digitising essential functions within their internal vertical operations processes, as well as with their horizontal partners along the value chain. In addition, they are enhancing their product portfolio with digital functionalities and introducing innovative, data-based services. The 2,000+ companies that we surveyed are expecting to dramatically increase their overall level of digitisation. While just 33% rate their company as advanced today, that number jumps to over 70% looking ahead to 2020.
While terms like the industrial internet or digital factory are also used to describe these changes, in this report we use Industry 4.0 as a shorthand to describe a journey industrial companies are taking towards a complete value chain transformation (see What we mean by Industry 4.0).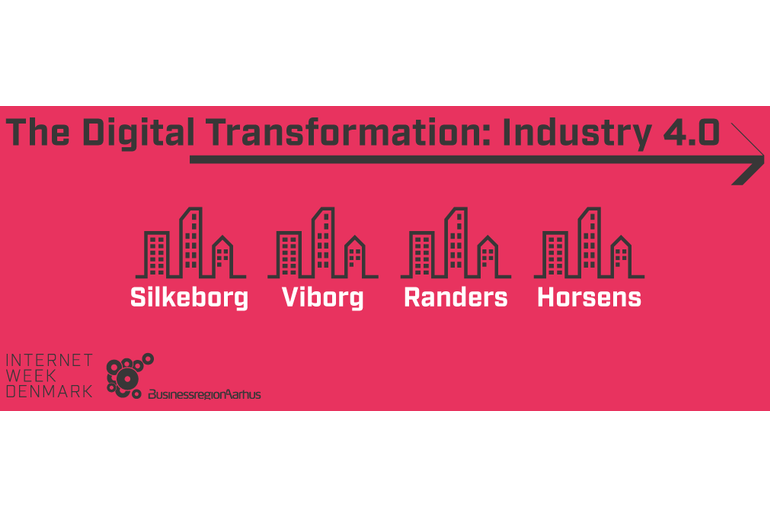 At the end of this transformation process, successful industrial companies will become true digital enterprises, with physical products at the core, augmented by digital interfaces and data-based, innovative services. These digital enterprises will work together with customers and suppliers in industrial digital ecosystems.
These developments will fundamentally change individual companies, as well as transform market dynamics across a whole range of industries. And that's true in countries all around the world – in both the developed as well as the emerging markets.
Here's what's driving change
Annual digital revenue increases of 2.9% on average – and a significant minority that expect total increases of more than 50% over five years. That adds up to US$493 bn in increased annual revenues for the next five years across the industrial sectors we
surveyed.
Cost reductions of 3.6% p.a. on average. Digital technologies enable shorter operational lead times, higher asset utilisation and maximum product quality; all told, our survey respondents expect to save US$421 bn in costs each year for the next five years.
Capturing the full potential of Industry 4.0 often requires company-wide transformation. Look to set "tone from the top", with clear leadership, commitment and vision from the C-suite and financial stakeholders. Foster a digital culture: all your employees will need to think and act like digital natives, willing to experiment with new technologies and learn new ways of operating. Remember that change doesn't stop once you've implemented Industry 4.0. Your company will need to re-invent its capabilities at faster rates than in the past to stay ahead of the game.