TEDx returns to Aarhus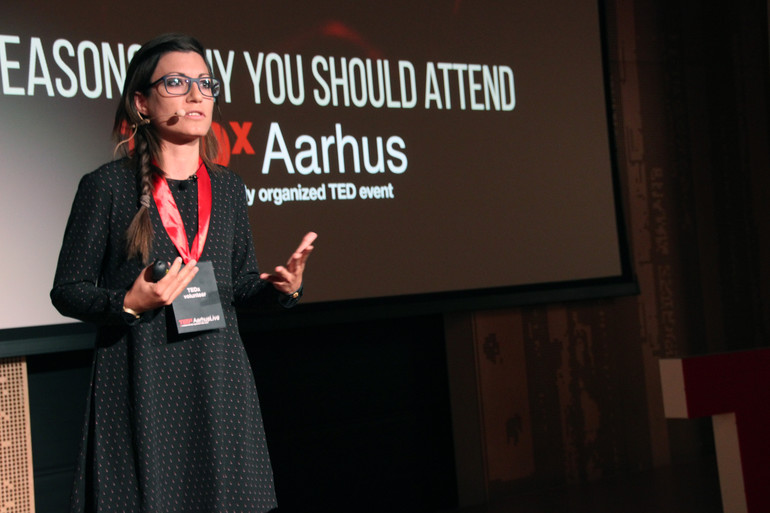 One billion collective viewers, more than 2000 talks covering myriad of topics, over 1800 of the world's greater thinkers, doers, idea-generators delivering in 100 languages ideas worth spreading. These are just a few numbers behind TED, the worldwide phenomenon. TEDx was created in the spirit of TED's mission and supports independent organizers who want to create a TED-like event in their own community.
The Good News
On October 1st, TEDx is coming back to Aarhus for the second year, this time with the theme: To the Moon and Back. After the success of 2015 event, the organizers are promising a conference that will surpass in magnitude and prominence the one held last year. So far more than 120 atendees are expected to take part and the list remains open.
A few reasons why you should attend:
1. To listen to great talks delieverd by international speakers;
2. To be inspired. The presentations will not only provide a new insight on various topics but will also help you develop your own ideas.
3. To share experiences. TEDx is a place that brings people and minds together where out-of-the-box thinking is enouraged.
More good news
You also can help made TEDx Aarhus a reality. How? By becoming one of the speakers or by nominating someone else at http://tedxaarhus.com/speaker-nomination.
The organizers are looking for:
• new ideas that emerged from the Aarhus community but can be widely relatable
• ideas that are worth arguing for
• ideas that TED hasn't heard before
• ideas that change perceptions.
Another way to become actively involved in TEDx Aarhus, is by voluntering. More information can be found at http://tedxaarhus.com, @TEDxAarhus or via #tedxaarhus.