Rethinking the 'Banana Area'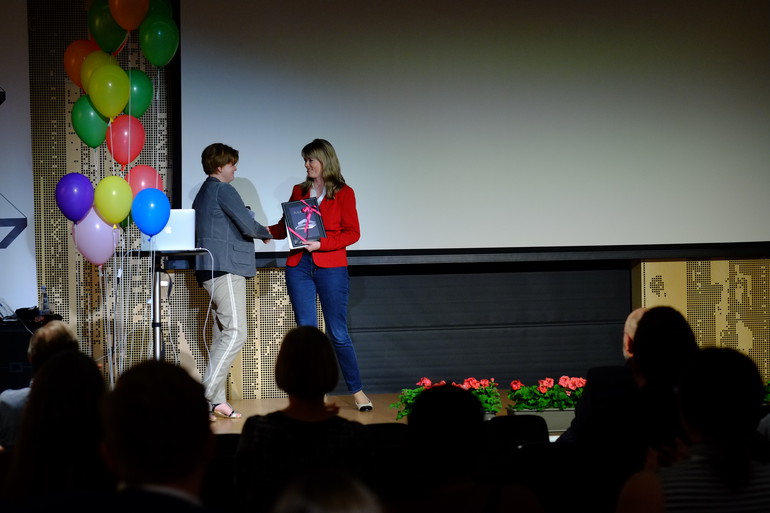 "We want to do more than tell the story, we want to change it."
A different side to Lolland-Falster
Seven years ago pioneer Kirsten Sydendal created the association "Det gode liv - på Lolland-Falster", and last year she created the Facebook group "Lolland-Falster Lovestorm" to show how good life in Lolland-Falster is for those in the region. Little could she imagine the success of her initiative: nearly 23,000 people joined the group within a week and just last night she picked up the 'Rethink' prize at the Internet Week Denmark's pioneer awards.
Lolland-Falster, commonly known as the Banana Area, is often portrayed as a region where growth is stagnant, unemployment rates are high and education is low. This — as well as her reaction to a TV series — gave Sydendal the idea to create a platform where citizens could speak up and share their love for these eastern islands. She believed that "there was and still is another way to tell the story of Lolland-Falster."
Sharing the good life
Since then, people from the area have been able to share their thoughts about what the pioneer named "the good life of Lolland-Falster." However, the achievements of this initiative go even further: as of today, several business people, think tanks, politicians and NGOs have shown an increasing interest in both the region and its citizens.
In her thank you speech, Sydendal stressed that "with ordinary people's computers and cellphones, we turned things upside-down." A fact that did not go unnoticed by the jury, as Specialist in Technology Development and Energy Frida Frost acknowledged when giving out the prize. "[Sydendal] mobilized an entire area through the Internet [...] you have my fullest respect for what you have achieved."
What drove the win?
In order to be considered for the award, the projects had to fulfill three basic requirements:
The idea should come from a Dane or someone living in Denmark.
It should aim to improve or promote the use of the Internet.
It must be used for non-commercial purposes, such as sustainability, democracy, citizenship and/or diversity.
Judge Frida Frost stated that Sydendals project, did not only fulfill all the requirements, but it also sucessfully touched upon all four non-commercial dimensions.
This article was written based on the event: The Internet Pioneer Awards and written by Sandra Rullo Pichel.