Recommendations for international participants!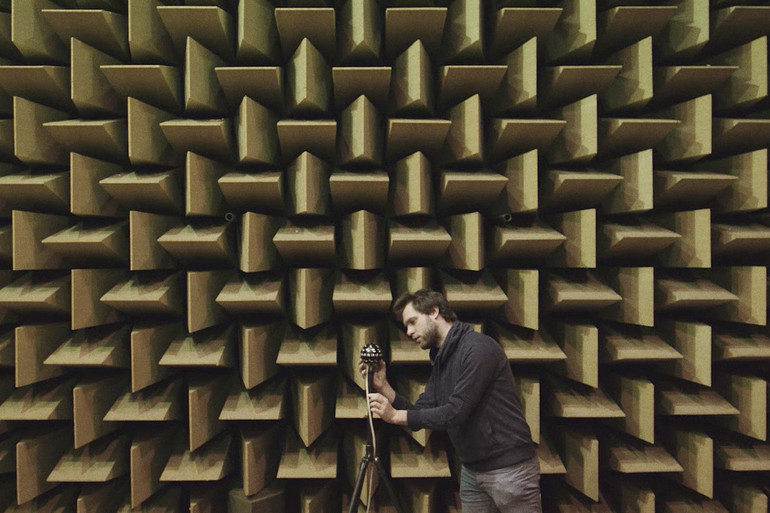 Virtual reality, IoT, Fake News, Real Content - the IWDK programme 2017 is packed with exciting events held in English. And the best thing is: almost all events are for free! Join us for great events with international speakers, knowledge sharing and network.
Wednesday, April 19. 09:30-12:00. Aarhus City Hall.
When we kick off the fourth annual Internet Week Denmark (IWDK) festival, we do so with one of today's most relevant topics: People in the digital age.
Speakers: Matt Jones (Design Director at Google Research), Ida Tin (Co-founder of Clue), Mads Rydahl (Founder of Unsilo), Zack Exley (Political-technology consultant).
Wednesday April 19. 13:0-16:00. Aarhus City Hall.
Modern marketing is about tapping into relevant consumer moments. This IUM event offers you the newest research about moments, SoMe and best practice cases.
Wednesday April 19. 16:0-18:00. Aarhus City Hall.
Welcome to an open event where we share cutting edge knowledge and technologies to empower you to impact a billion people, and solve the world's grandest challenges.
Wednesday April 19. 19:00-22:00. Aarhus City Hall.
IWDK gives three prices to people living in Denmark, who have made a difference online. They are given to pioneers whose ideas have improved or promoted the use of the internet in significant ways. Come and celebrate with great music and beers!
Thursday April 20. 09:00-13:00. Filmby Aarhus, Studio 1.
What can virtual reality be used for outside of the entertainment industry? How can VR create innovation in sectors such as health care, tourism, manufacturing or real estate?
Thursday April 20. 09:00-16:00. Dome of Vision.
Does co-creation, open data, and nifty smart city tools make your heart sing? Do you constantly get new ideas for making Aarhus as a city even smarter? Then join us at this hackathon!
Thursday April 20. 14:00-18:00. Filmby Aarhus.
Learn about the newest trends and upcoming possibilities within VR production from some of the most acclaimed international persons of knowledge and most innovative companies on the field.
Thursday April 20. 14:30-23:00. Centralværkstedet.
Growing Investors is a half-day event with keynotes, startup pitches and networking dinner for investors, with the aim of getting together for knowledge sharing about the digital investment sphere.
Friday April 21. 09:30-11:00. Værkmestergade 13, Aarhus
Do you truly want to engage with your customers and have them engage with you and your brand? Then it is time to get personal. Learn how personalisation can boost your business.
Friday April 21. 09:00-10:45. Dokk1.
Learn how modern marketers are using Interactive Content to engage their audience, unlock powerful insights about them and improve conversion with precise pitches.
Friday April 21. 09:00-12:00. Dome of Vision.
If you're excited about the impact you're making in the world or the impact you could be making, we would love to support you with knowledge on how you organize and empower volunteers in a digital age
Friday April 21. 09:00-12:00. Dokk1.
Linking government, business, academia and civil society is key for making cities and societies thrive with IoT and nano technologies.

Friday April 21. 13:00-15:00. AU, Katrinbjerg.
In this panel, students of the Digital Living Masters program present their technological projects related to the Aarhus City Archives and memory-making. How can we create better archives to represent our city's history? How can we engage people in using the information in those archives in novel ways? How can we contribute to creating better archives for future generations?
Friday April 21. 14:00-15:30. Aarhus City Hall.
Learn from the best! The world's leading Inbound Marketing platform, Hubspot, visits IWDK to teach you how to understand your audience and create tailored content that converts.
Friday April 21. 14:00-16:30. Filmby Aarhus.
What are the hot spots and blind spots of the future of online privacy? Short talks and debate with Aral Balkan, Emma Holten, Bogi Eliasen and Katrine K. Pedersen.
Friday April 21. Hotel Carmel. Aarhus.
How will a future with Artificial Intelligence define our lives? Join us as we present visions from the brightest thinkers in the field. Down to earth, human to human.
Friday April 21. 16:30-21:00. Filmby Aarhus.
En af Aarhus' mest populære fredagsbarer Drunk Creatives inviterer til filmpremiere, netværksbar, kryptokælder og street food.
Friday April 21. 20:00-22:00. Filmby Aarhus.
This festival presents a motion graphic projection on the facade of Filmby Aarhus. With music and spoken word written and delivered by artist Pers Vers, the piece reflects on the digital era.
Saturday April 22. 13:00 - 16:00. Filmby Aarhus.
By telling new stories about the state of technology and design in Japan, we will put a spotlight on opportunities, similarities and challenges for working with Japan from a Danish perspective.