Radical Innovations by Grundfos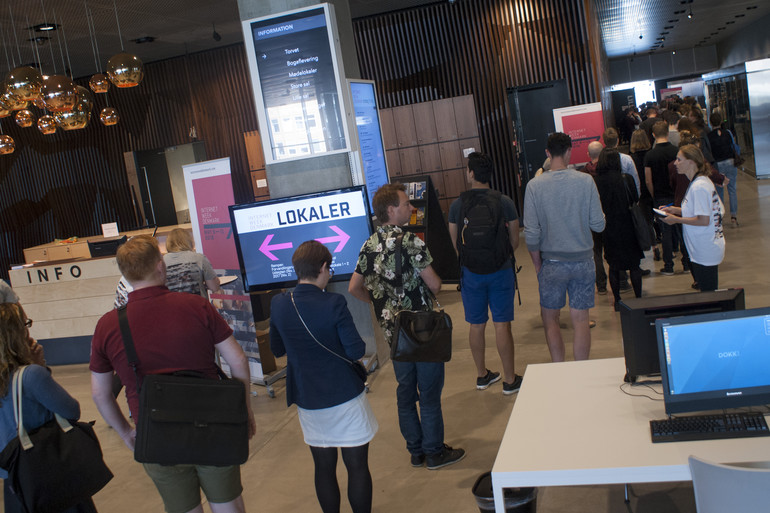 We were honored to hear from Mathis Dahlqvist, a Senior Project Manager at Grundfos which is a global leader in advanced pump solutions and a trendsetter in water technology.
"Global leader" means that Grundfos is perceived by its customers and competitors throughout the world as the leading player in the pump industry. They are offering turn-key solutions to match the requirements of their customers – no matter how complex the solution is, where it is to be used or how big it is. The topic Mathis Dahqvist was talking about was "Radical Innovations for Long-Term Growth: How small, single-objective teams are best at customer-intimacy and co-creation".
How did they survive in the market?
Grundfos has a relatively stable market. In fact, the company is one of the most successful pump companies. It was started in 1944, and by 1946 they had created their first pump. Over the years, they realized that making pumps was not enough, and they started introducing numerous features. For instance, a motor was added to the original pump during the '70s. Then when the technology started to come more and more into one's everyday life, Grundfos kept thinking innovatively and offered the world the first intelligent pump. As the years passed, more and more radical inventions were added.

The Radical Innovation Case: "Africa"
The problem
For most countries in Africa, it still remains a major challenge to provide sustainable access to safe water for the entire population. In Kenya, for example, people have better access to mobile communication than safe water. People have to walk as far as 20 km to get to reach unsafe water from ponds or rivers. A lot of work was done in order to supply them with a healthy, convenient, and long-term water source.
The solution
The speaker said that almost all people had access to mobile phone communication and even a mobile banking system that was created long before Swipp or Mobile Pay in Denmark. The system is basic, but it works. At Grundfos, they thought they could create a water distribution system at an accessible location where a person would pay for clean water using their mobile phone. In addition, the time spent previously walking to get water, could now be spent going to school, work or something else. Combined with well-proven solar pumps from Grundfos and a dedicated professional service team on the ground, the Grundfos Lifelink solution was ready to be tested for long-term sustainability. Grundfos's aim is for their service to work for at least 10 years.
Outcome
In this business model, the overall financial and technical sustainability is achieved by taking action on 40 water projects instead of looking at each project individually. Grundfos grasped the radical innovation challenge by thinking big and linking the rural and the urban. The result is that rural people have access to clean water for themselves and their families and have gained a significant improvement in their living conditions.
This article is based on the event: Winning in the age of a customer