Official Opening + Award night (tapas & cava)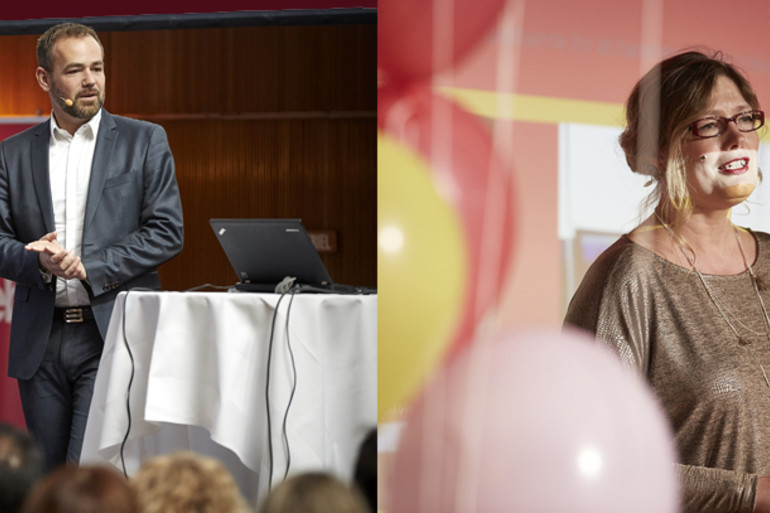 Join us for keynote presentations, coffee and network at the opening of Internet Week Denmark 2017 - AND for the Internet Pioneer Awards, live music, tapas and cava in the evening!
Join us for two official events at Aarhus City Hall
Internet Week Denmark is all about how technology affects our lives and the way we do business. It's a festival that connects business, creative and social leaders with entrepreneurs, opinion-makers and citizens in shaping the digital age. During the week more than 6000 people join over 100 events for presentations, conversations and inspiration about how to build a smarter tomorrow. Start the week with two great events in Aarhus City Hall!
When we kick off the fourth annual Internet Week Denmark (IWDK) festival, we do so with one of today's most relevant topics: People in the digital age. At the official opening world class keynote speakers from inside and outside Denmark will unfold the theme in different ways and with different perspectives, with Lea Korsgaard by their side as moderator.
09:30 Coffee, welcome and network
10:00 Jacob Bundsgaard (Mayor of Aarhus)
10:20 Matt Jones (Design Director at Google Research)
10:50 Ida Tin (Co-founder of Clue)
11:10 Mads Rydahl (Founder & Executive at Unsilo)
11:30 Zack Exley (Political-technology consultant)
12:00 Goodbye and thank you
The Internet Pioneer Awards is festive evening, where we celebrate the Danish internet pioneers and entrepreneurs who have made a difference online. The awards are given to people whose ideas have improved or promoted the use of the internet in significant ways. Join us for tapas+cava, music and great network!
19:00 Reception - tapas & cava
19:30 Welcome by Mayor Jacob Bundsgaard
19:40 Technology Award presented by Preben Mejer
20:00 Keynote talk by Ulrik Haagerup
20:20 Services/Applications Award presented by Aino Corry
20:30 Break, drinks and network
20:45 Marie Frank Duo acoustic concert
21:15 RETHINK Award presented by Henrik Føhns
21:25 Closing speech