Nominate your candidate for this year's Internet Pioneer Award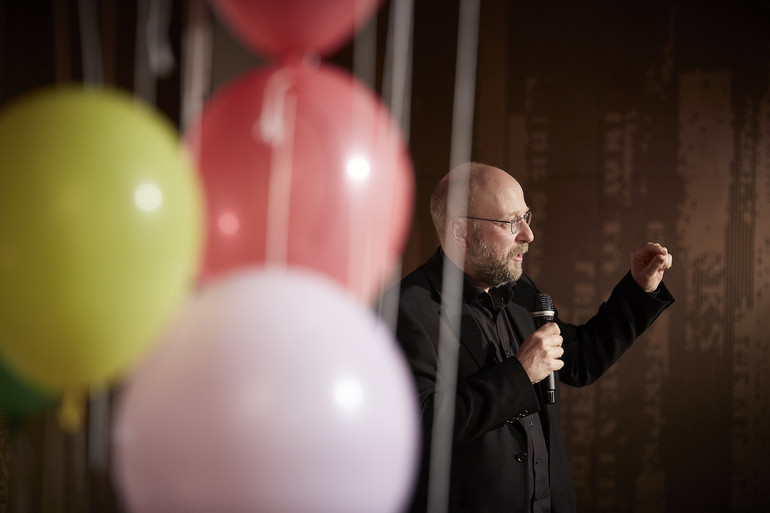 IWDK gives three prices to Danes or people living in Denmark, who have made a difference online. They are given to pioneers whose ideas have improved or promoted the use of the internet in significant ways. Who do you think should win this year?
The nomination is closed!
Please join us at the Award night where the winners are revealed!
Before we can celebrate any pioneers, we need some nominees. You can nominate anybody whose ideas have improved or promoted the use of the internet within the categories: technology, services and/or applications, and rethink. We are actually looking at achievements that go as far back as 20 years, so please do not limit your candidates to recent years.
Anyone can nominate, and anyone can be nominated as long as they have had an impact on the way we use digitalization and the internet.
The Three Categories
TECHNOLOGY
A technological breakthrough that has had an impact on the usefulness and thereby use of the Internet.
Last year, the award went to Bjarne Stroustrup for inventing C++. There is not a single computer or mobile phone or router or car or airplane or train or modern factory or office in the world that is not build on C++. If you manage to find an exception, then it is build on something that is a copy of Bjarnes ideas.

SERVICES AND/OR APPLICATIONS

An application or service that has led to the spread of Internet use. Last year, the winner of this prize was Queue-it co-founded by CEO Niels Henrik Sodemann, CCO Camilla Ley Valentin, and CTO Martin Pronk. Queue-it is a cool solution that impacts many Danes, specifically the use of it in the SKAT homepage.

RETHINK
An idea that has led to the Internet being used for non-commercial purposes within the fields of sustainability, democracy, citizenship or diversity. Last year, the award went to Kirsten Sydendal for her work with The Facebook group 'Lolland Falster Lovestorm' that has been born out of a continuously bad image of Lolland Falster being shown by the media. The initiative and the lovestorm is a great example on how you can mobilize an entire region through the digital possibilities - and best of all, it has all been made possible without spending any money on ads or external help.
Practical Information about the Event
What: Internet Pioneer Award
Where: Aarhus City Hall
When: Wednesday evening, April 19 during the festival week
Who: Everyone interested in a festive evening that does not look like any other night