No more (online) line-skipping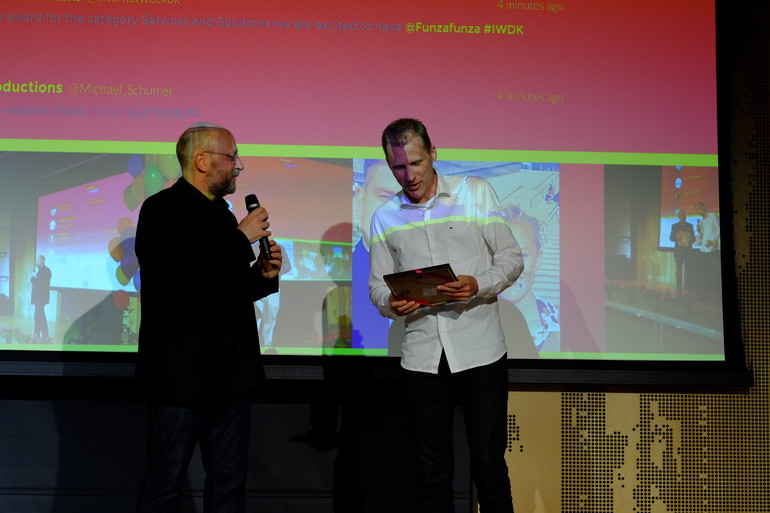 Tired of waiting for a website to load? Worried about not getting tickets to that concert everyone wants to attend? Camilla Ley Valentin, Niels Henrik Sodemann and Martin Pronk have the solution to all those problems with 'Queue-it,' a system that was awarded a pioneer prize at Internet Week Denmark.
Goodbye, online overload
That was the goal of three Danes who, about six years ago, decided to put an end to messy, overloaded websites. It all started out with a yearly event from a multinational company that collapsed its online page every time it took place. In order to solve the problem, a group of pioneers met up and decided to create a parallel site where users would be queued up until their turn came.
Two years later, Camilla Ley Valentin, Niels Henrik Sodemann and Martin Pronk decided to co-found 'Queue-it,' a business based on the idea they had developed earlier. The sucess that followed led them to winning the 'Services and Solutions' pioneer prize at the Internet Week Denmark last night, where co-founder Martin Pronk noted that "it really was a team effort."
Right before handing over the award, digital-issues radio reporter Henrik Føhns explained how this system works. "You have this overloaded website (...) you take all these people who want to access [it] and you put them on a queue in a different website. And then they're in a queue like you are in a queue in the supermarket (...) [where] you will be served accordingly."
Going international
Little after its foundation, 'Queue-it' is already a company that operates overseas. Pronk acknowledged that, despite the high taxes, "you can actually build an international company in Denmark (...) in four years we have [40] people from 14 nationalities." He also stressed the great amount of talent that can be found in this Scandinavian country.
When asked about whether they were considering to move abroad, Pronk stated that he "totally understand[s] the people that are moving to Silicon Valley to get funding (...) but we're staying."
This article was written based on the event: The Internet Pioneer Awards. and written by Sandra Rullo Pichel.