New Visual Identity and Launch of the 2016 Programme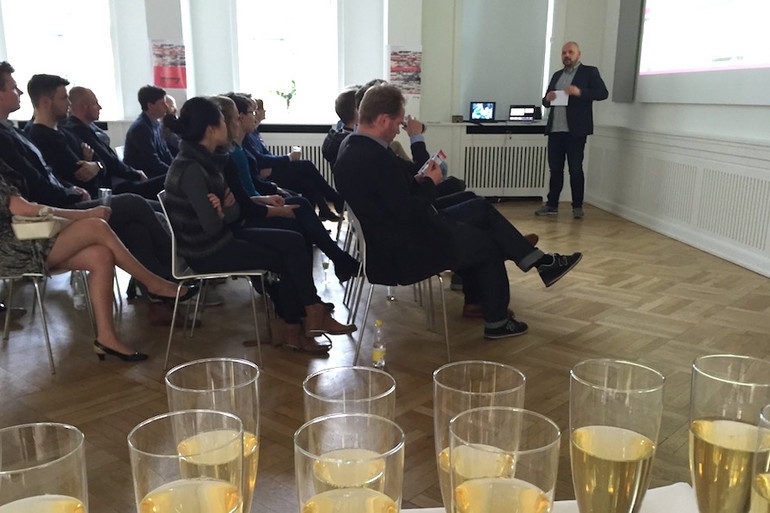 On April 18, our partner, envision, hosted a launch party for the new visual identity and the official programme for Internet Week Denmark 2016.
Monday, April 18, we had the pleasure of launching the programme for 2016. The launch party was held at envision, and at the event we also had the pleasure of introducing everyone to our new visual identity.
New Visual Identity
At the event on monday, the new visual identity for Internet Week Denmark was presented. The identity has been created by our partner, envision, and the aim is to create a visual profile that fits the role and goal of Internet Week Denmark.
During Internet Week Denmark, this one week in May, we celebrate the opportunities provided by the internet and the newest technology. We gather the greatest minds of the IT industry, digital pioneers, public and educational institutions and everyone else with an interest in making the most of tomorrow.
In other words, Internet Week Denmark invites everyone to help build a smarter tomorrow - and this is what envision has done a great job translating into a strong, visual brand for the festival. The new visual identity consists of a new logo, payoff, visual brand and design elements, which you can already see implemented across our social media, website and the official programme.
Download the Programme for Internet Week Denmark 2016
At the event yesterday, the programme for this year's festival was also launched. The programme will be printed and handed out during the festival - and it contains more than 90 events, which will all take place during the festival running from May 9 to 13.
Remember that several events have limited seats, so if you find something you do not want to miss, make sure you reserve your seat on our events page. We stille have new events submitted every day, so make sure you keep updated on the website or our social media.
It is also still possible to host your own event - to do so, submit you event right here.