Mobilising volunteers in the digital age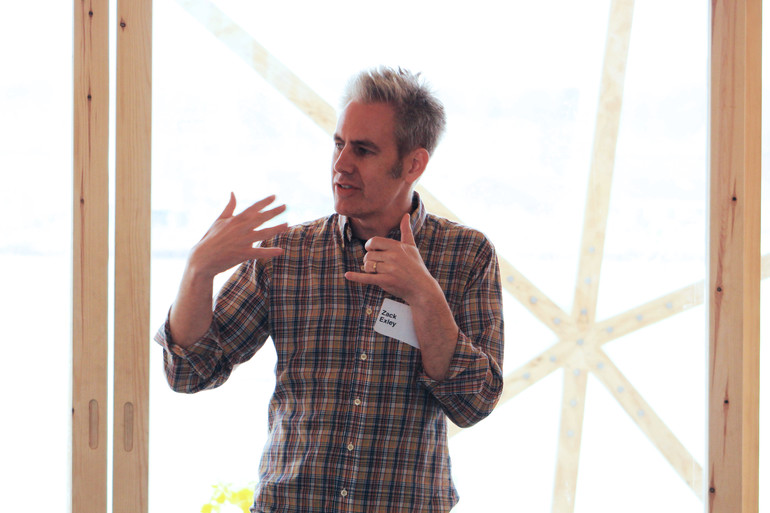 "Don't ask who wants to lead, ask who wants to go to work." Zack Exley
The Internet Week Denmark 2017 festival is a success story of a crowdsourced event that relies primarily on volunteers for its smooth operation. In this way, IWDK is a tangible example of how an organisation can use digital tools to encourage collaboration, user involvement and knowledge sharing.
On the other hand, how does an organisation that has existed for 150 years move from traditional forms of mobilising volunteers into a digital form of attaining the same objective?
While many organisations have no problem adopting digital tools for mobilisation, and organising volunteers, there are others caught up in bureaucratic quagmires, which eye the digital age with privacy concerns.
According to Zack Exley, an American political and technology consultant, "technology keeps changing the fabric of humanity, more so, the digital age is shifting the manner in which people communicate." To this extent, organisations cannot afford to resist technology, in spite of its fast evolving nature.
Undoubtedly, profit and nonprofit institutions, today find themselves in the midst of a major technology and digital revolution. There is a significant paradigm shift in the way people use and consume technology. The organisations that are thriving are those which identify the need to utilise these digital tools, mor how they can be used to mobilise volunteers.
These tips as addressed by panellists at the 2017 IWDK presentation on 'digital support for doing good', can help organisations that are lagging behind in the digital revolution, catch up, attract, and mobilise volunteers.
Make social media an integral part of the organisation's communication culture
Although social media is not everybody's cup of tea, it is a valuable tool for mobilising campaigns, volunteers and fundraising in the digital age. Volunteers on social media can make a big difference on the impact of an organisation's strategy. Charities such as Røde Kors rely on volunteers for their operations. However, as noted by a member of Røde Kors Danmark, the society is facing a crisis of declining volunteer members. Besides, the challenge of mitigating the age gap between its senior citizen volunteers who rarely use social media, and younger volunteers who actively use the digital tools.
Such an example illustrates that nonprofit organisations are typically either late or reluctant to adopt digital age trends. The problem of this reluctance is that it limits the potential of social media in the digital age.
Today people volunteer based on a familiar narrative and mutual interests. Moreover, there is a paradigm shift in the way organisations need to work with volunteers and keep people interested in volunteering.
Social media is the 21st Century's way by which people communicate, socialise, network and interact. To ignore this fact is to ignore a crucial volunteer demographic of people who are natives to social media, who also have the potential to create tangible change.
Social media platforms provide the option to engage, connect, organise, recognise and motivate volunteers. It also ensures that volunteers stayed connected with one another, and with the organisation, through platforms such as Facebook and Twitter.
Tap into the mutual motivation effect
Attracting volunteers is one thing, keeping them interested and motivated is another challenge. According to Keld Dahlmann, Senior Pastor Aarhus Valgmenighed, the best way to keep volunteers interested in working for, and with your, organisation is by developing a simple language that helps people find their motivation.
Pastor Keld emphasises that "Don't focus on motivating people. Instead, help people find their motivation. Give people reason to volunteer their services. A reason that makes them feel good."
"The advantage of letting people decide what they want to do, leaves more opportunity for people to be involved." says Pastor Keld.
Using the example of Relay for Life, an annual event organised by Danish Cancer Society, the organisation's project consultant, Irene Damkjær suggests, "Always ask: What are we trying to achieve here?"
She adds, "Volunteers give their time and effort because they believe that they too need to fight cancer. The relay for life, which holds 67 relays around Denmark, has thus morphed into a community of volunteers united together to fight cancer. "
Technology empowers volunteers
Zack Exley from his role as senior advisor on Bernie Sanders US presidential campaign expresses the importance of technology in empowering and organising volunteers.
People become more motivated to volunteer when they have the right tools that allow them to contribute their time and effort.
According to Zack, the way to motivate and empower volunteers is to inspire them into inspiring and organising other volunteers. "Let participants inspire and motivate one another," he adds.
The culture of organising volunteers is changing, meaning that organisations need to let people decide their volunteering role.
Paul Natorp, from Sager der Samler, emphasises this point by noting, "Who is more important that what?" His opinion is that organisations ought to keep an eye-level with their volunteers, to work with the people, not for the people.
By asking volunteers to take up big responsibilities and equipping them with the right technology tools, an organisation stands to yield greater results from the volunteer's input.