"Learning from Others Helps Us Prepare for Similar Situations"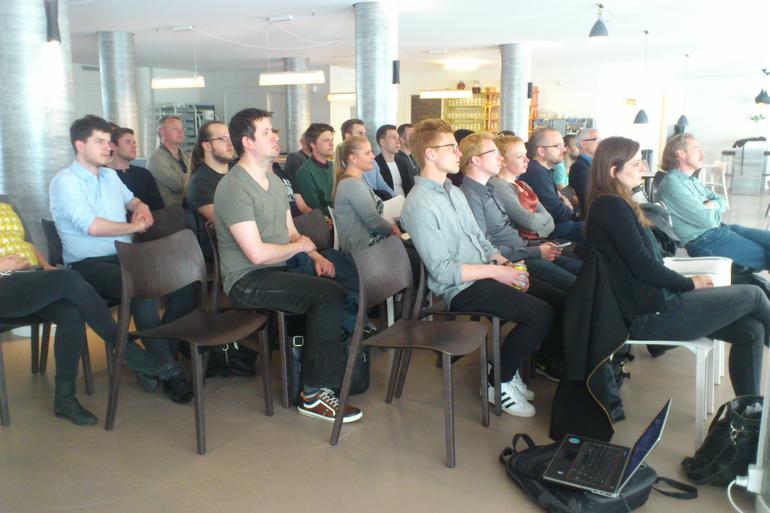 We caught up with a few attendes at Internet Week Denmark and asked them why they have chosen to participate in the Festival. The festival celebrating the Internet is taking place from 1st to 5th of June 2015 across the city of Aarhus.
Internet Week Denmark, a festival of the internet filled with events for people from across all works of life. From ordinary users of the internet to students, executives to investors, professionals to enterpreneurs, Internet Week Denmark offers you the opportunity to take part in the "booming internet economy" in Denmark. But what is there to take away from the Internet Week Denmark for all participants?
"I am here to learn more about business maturing from other participants who have dealt with this already," said Brian, a participant from Linoliebutikken. "It is great to learn how others have experienced and handled problems; it helps you not just to prepare but to prepare better for similar situations," he said arguing that most of the problems faced by companies as well as small start-ups are similar. Brian was speaking to me on the sidelines of a reception hosted by Danske Commidities (DC) after an insightful presentation on software development and business intelligence by Jacob Guldberg. "It is interesting for me to learn how they (Danske Commodities) have handled maturing their business," a challenge he now feels better equipped to face.
Here to Learn from Others
According to Internet World Statistics, Denmark has one of the highest internet penetration rates in Europe with over 90 percent of the population online. With several initiatives to provide free and open public access points for citizens across the country coupled with the state's aim to go digital, access will max out soon. The Smart Aarhus project proposes a new way of organizing efforts to find effective and sustainable solutions to the challenges faced by many cities today. Through collaboration between the public and the private sector, citizens, the business community and knowledge institutions, Smart Aarhus offers a platform for everyone, who wants to make use the opportunities of digitalization across sectors and hierarchies.
Mikkel and Christopher both from Visiolab, a subsidiary of Visiolink think that by hearing from more about the successes and challenges of others helps them to be more effective in their work. "We are here to learn from more matured and well established companies and initiatives," Mikkel said, "From them, we learn what worked and also what didn't work," Christopher added. For the duo, Internet Week Denmark is not just a great opportunity for networking but also to meet people and hear about worthy ideas.
A Great Thing to Celebrate the Internet
Internet Week Denmark offers more than hundred events in Danish and or English along six different tracks (citizenship, leadership, business, media, technology and creativity) with over two thousand attendees.
"I think it is a great thing to celebrate the internet," said one Daniel Lauridsen, who is just out to gain "free knowledge" and network with people. "It was good to get an insight into DC and how they work and I think there is a lot to learn from this festival," he said while nodding.
Some people may see Internet Week Denmark as a moment for experts only but the reality is, it has a takeaway for everyone, irrespective of your knowledge and interest in the internet.
This article was written based on the event: Insights into how we develop software and business intelligence