HACKING DENMARK'S LARGEST DAIRY COMPANY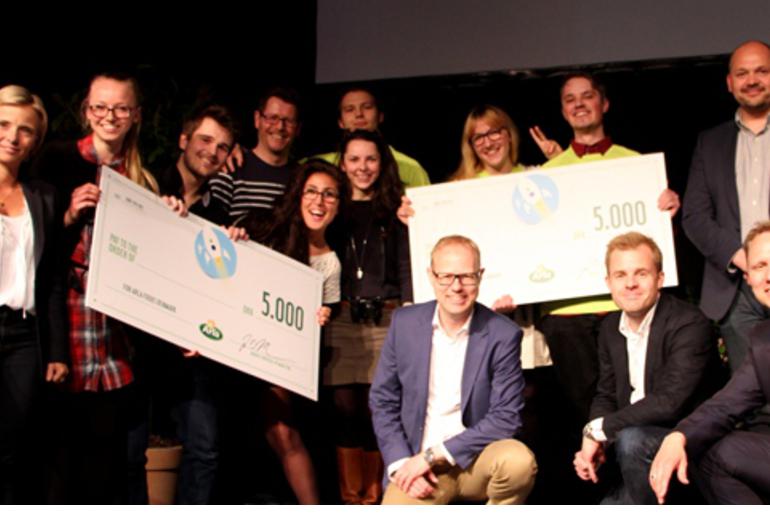 Denmark's largest dairy company, Arla Foods, brought together students, freelancers, entrepreneurs, geeks and happy amateurs to a Hackathon called 'The Digital Milkman'. At the Hackathon, the participants had the chance to hack Denmark's largest dairy company and of course, be rewarded for that.
With the development of the digital technology, whole industries face challenges and work hard on developing their business models in order to meet the transformed demands from the new digital era.
On Thursday, 4th June, 30 people and 7 rocket teams worked with one of the main challenges that Arla Foods is facing- the future of retail and commerce. During a whole day the teams worked on developing their ideas and preparing a short presentation for the jury.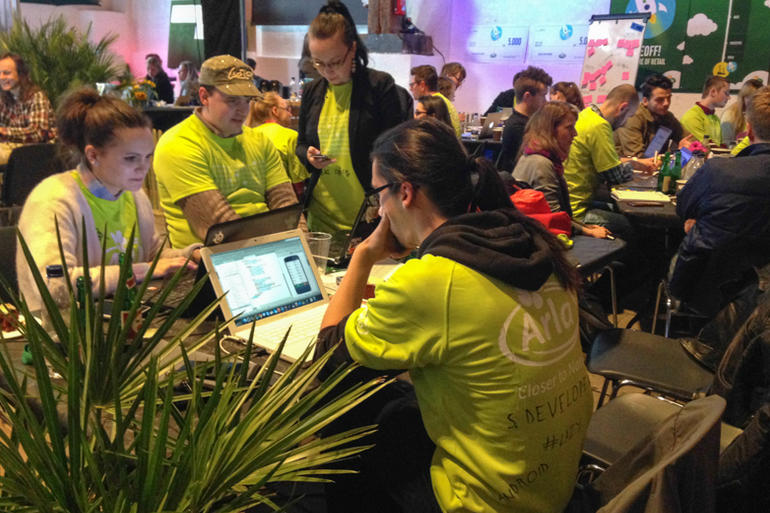 Martin Schorling from Innovation Lab and Oliver Repenning from Arla Foods were responsible for organizing and facilitating the event. Martin Schorling, who was also a part of the jury, was in charge of facilitating the Hackathon. 'In a Hackathon like that, there is not much to facilitate.'
'Getting the view of the consumers and people outside Arla is a great way to receive some innovative input.'
' It's great to get some fresh ideas that are outside our scope. '
In the end of the day, the seven teams needed to pitch their concepts in front of a jury. The jury consisted of six judges some of which were Arla professionals but also external experts in the field of innovation and entrepreneurship.
The seven teams needed to present their ideas in 3 minutes and 2 minutes of Q&A. Only two teams were going to be finalists in the competition.
After the teams pitched their concepts, the jury took their turn. There was a long discussion among the jury after the presentations of the seven teams. This only demonstrated how hard the decision was for them.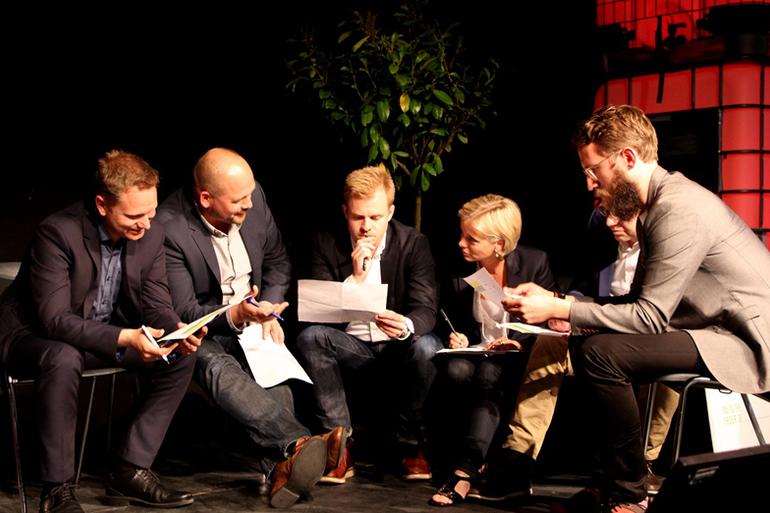 AND THE WINNERS ARE...
TEAM 3 (GO PRO) and TEAM 5 (THE HAPPY COW) were the winners for the evening and they were awarded with the prize of DKK 5000 each for their achievements throughout the day. The ideas challenged the conventional thinking and brough an innovative shade, so well deserved. Congratulations to the winners.
This article was written based on the event: The Digital Milkman Hackathon