Get Inspired - 5 Successful Events in 2014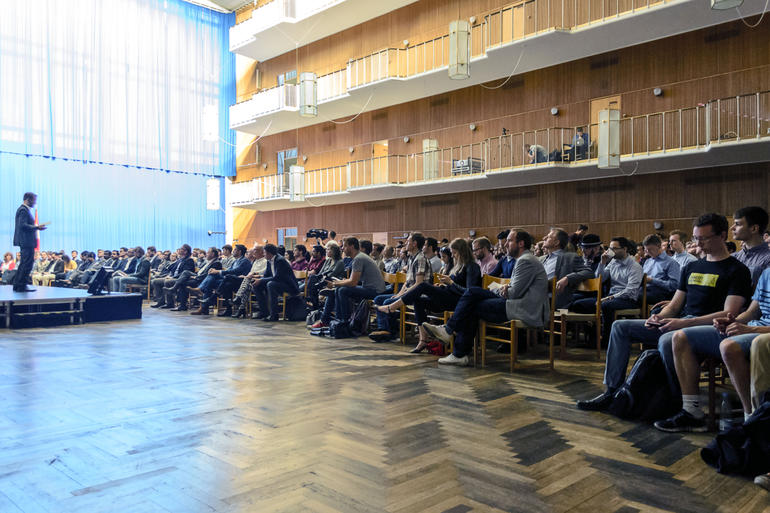 Back in 2014 we had more than 3000 festival goers attending 123 events during the five days festival. Last years Partners and Event Organizers hosted a lot of successful events, but in order to give you some inspiration to host your own event, we have selected five different types of successful events from last years festival.
Vertica - User testing on the cheap ­- do it yourself, and do it right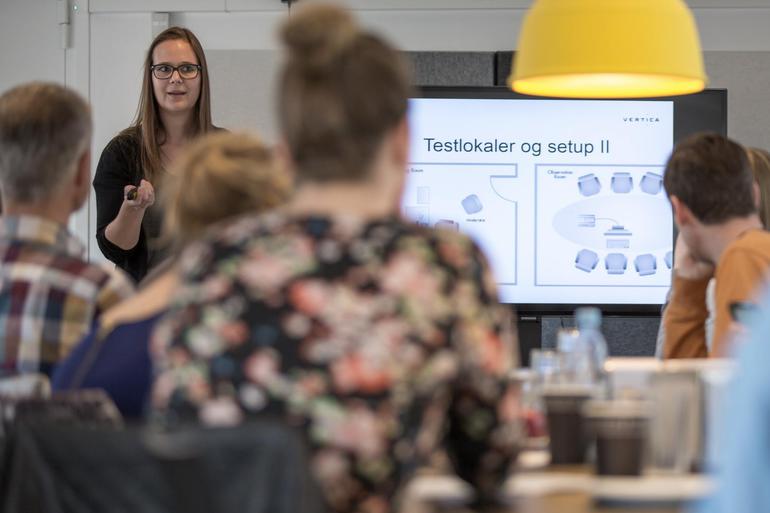 Event type: A learning-by-doing training session - workshop
The session at Vertica was absolutely free of buzz words and wild predictions about the future. Instead of thinking, they introduced the participants to user testing by doing.
"At Vertica, we hosted a live usability test during IWDK 2014. First, we showed how we use usability tests when we develop e-commerce solutions for our customers. Then, the audience had the opportunity to learn how to carry out their own usability tests. The event was well-visited, and we received overwhelmingly positive feedback from the participants, who felt that they left with new useful tools and knowledge. For us, it was a pleasure to share our knowledge, and it was inspiring to speak with so many different people about their everyday challenges with their websites".
Jens Hofman Hansen,
Digital Forretningsudvikler, Vertica
Rambøll - Executive panel on Digital Leadership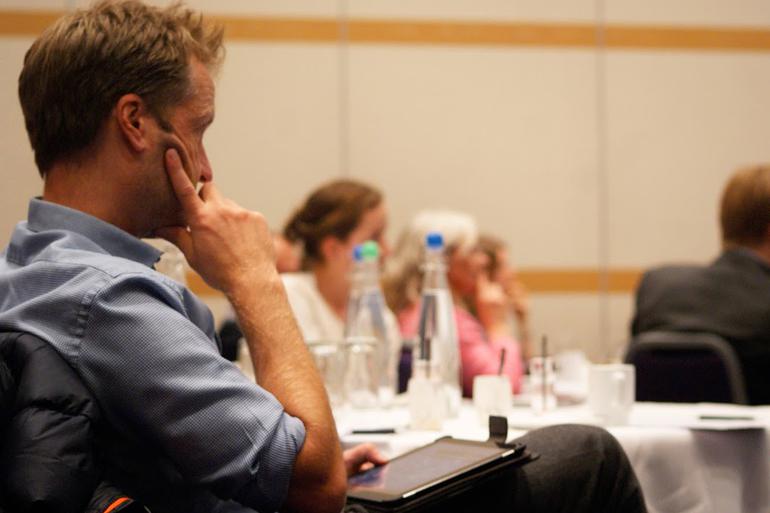 Event type: Panel debate
Top executives discussed digital leadership, when Ramboll during Internet Week Denmark asked a digital expert, a management guru, a city CEO , a business CIO and union president what they believe it takes to commit to good governance in a digital reality.
"We participated in Internet Week Denmark where we hosted a debate on Digital Leadership. The purpose was to to find an answer to what consequences the digitization of companies has on managerial roles. We had a full house and ensured that the participants had time to reflect on the topic during the debate and during an open networking session afterwards. We were happy to be able to give our inputs to the week through this event."
Ejvind Jørgensen, CEO
Rambøll Management
VAERKSTED - Unhype Social Media
Event type: Talk
This crash course in critical social media thinking was one of the first events to become fully booked. 100 people showed up at VAERKSTED on a sunny day friday - the last day of Internet Week Denmark. Here, the Danish internet psychologist, Anders Colding, told his personal story about how he started as a true believer and ended as a hardline skeptic. In this talk, he took a brutally critical look at the dogmas, that have been floating around for way too long and helped the audience become a more critical user of social platforms. In conclusion he encouraged the audience to question everything! After the event the audience could enjoy a beer and mingle.
ebay og Mjølner - Inventing the Future Services of Shared Economy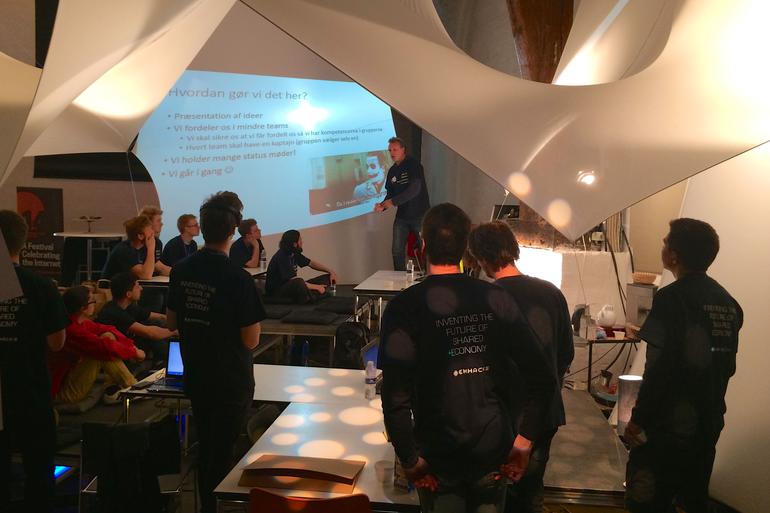 Event type: Innovation workshop and hackathon
During the four-day event, ebay and Mjølner conceptualized internet services to meet the sharing economy need of the next generation and thereby co-created the tools of their choice.
The event took place in Ridehuset where target users, students and professional of html/app development, design and usability in collaboration came up with ideas and created stunning new services and the best was awarded at a final award ceremony.
"We both think and hope that the many hours of direct support and dialogue, we had with our users during Internet Week Denmark, will result in an actual product or at least an idea we can develop further and that is why we see a great potential and welcome this type of events in the future."
Flemming Laugesen, CTO
eBay Denmark
Ditmer - The Official IWDK Foosball Tournament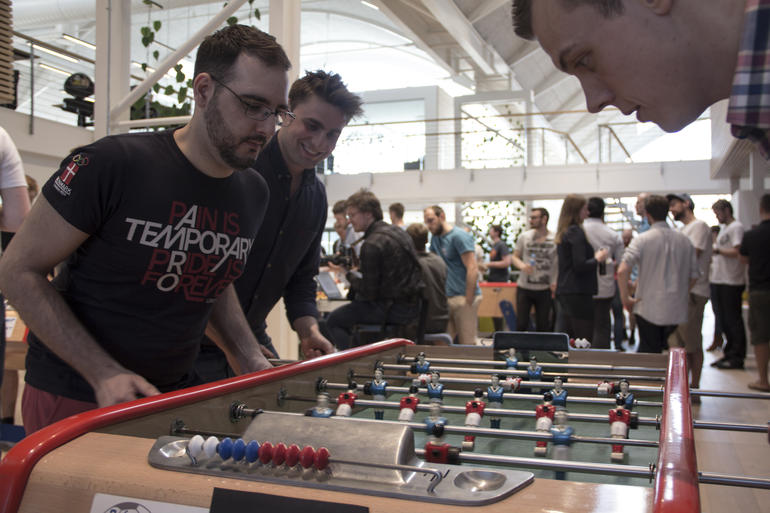 Event type: Social and networking
The tension was up when 19 IT companies participated at Foosball tournament organized by software house Ditmer in collaboration with Aarhus Foosball Association. Companies like Vertica, Creuna, d60, Systematic, Tweakker, Danske Commodities, Trifork etc. put out their best men and competed for fame and official IWDK Foosball Tournament aka the "TØFFE" trophy. Of course the event was not only about the prizes, but also networking and getting to know professionals in the same field. Ditmer´s CEO Morten Ditmer said that the idea to create such an event came from the fact that IT guys apparently love foosball and getting together after working hours should be as important as collaborating on a daily basis. The Foosball Tournament was such a great success that it will be repeated again this year.