Designing experiences that can change the world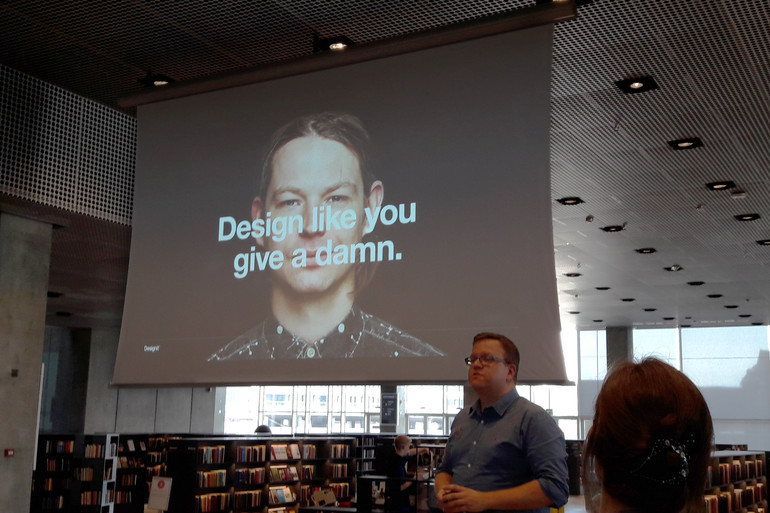 Making the world a better place can be possible by using the User-Centered Design approach followed by the innovative firm Designit, which focuses on the customer's experience and places them at the center of any solution.
An experience-driven approach
Which role will the design industry play in the future and how will it take part in the construction of the upcoming global agenda?
These were the key issues discussed during the educational seminar hosted by experts of the strategic design firm, Designit. The firm from Aarhus has in its 25 years of existence expanded to 12 offices around the world and has created many award-winning projects. The employees at the firm are pioneers and promoters of user-centered design, an approach that focuses on user experience, placing people at the centre of any solution.
The company is convinced that customers' expectations are rapidly being redefined by the development of technology and that these expectations have challenged the industry to offer solutions and transform brands.
Troels Nørlem, Director of the Aarhus office states that the days of wanting what is new are over. To him, users are looking for products and services that are not about "more", but about "better" in reference to the interactions and value they offer.
People's expectations have extended beyond functionality and are more focused on meaningful experiences. In order to generate a transformation in this business, across industries and societies, Designit works to offer answers and solutions. They call their strategy: "Unified product – service experience". Through it, they are breaking the existing organizational "silos", which separate product and service, and put all the focus on an experience-driven process. As customer expectations extend further than just colours and shapes, the solutions must move beyond traditional "silos", and impact the way that normal people live every day.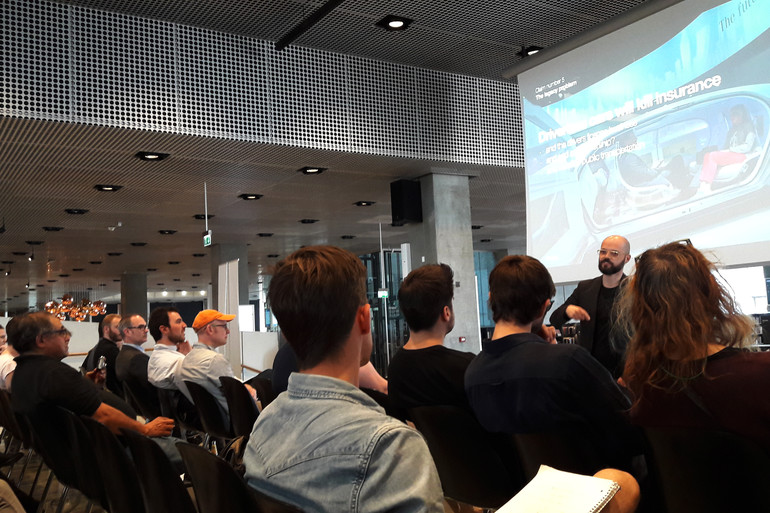 Designing the future
Designit aims to shape the future, and go on growing by understanding the business opportunities that emerge when technology and changing customer's expectations intersect. They offer integrated strategic design and innovation services, including product design, service design, and experience design. They put an emphasis on mobile and digital media, as well as consulting and business design. Their projects focus on future Citizens, Smarter Living and Healthier Lives.
Their success relies on understanding the business opportunities that have emerged from the intersection between new technologies and changing customer's expectations. Working closely with all the stakeholders in a co-creation oriented process, they involve their clients and their customers from early insights to final implementation. What makes this process unique is that it manages to incorporate all insights, breaking the gap between thinking and doing. Through this process, the delivered product more closely matches consumer expectations.
Global challenges to solve with design
The future questions that the design industry will have to answer will not be technological. The industry will have to make a strong case that the product solves the customer's problem; they will not be able to provide a simple technical solution. Thus, there is an expectation that value will be created by deeply understanding social and human problems and addressing them more directly. "It doesn't matter what we design as long as it adds meaning and value to the user", says Rune Veerasawmy, one of the User Experience Designers of the firm.
Designers are seen as the key partners that will offer answers, creating fewer products, but deeper relations. In areas such as urban living, mobility, and health care, designers are reimagining our relationship with technology, changing how companies interact with their customers and having a real impact on people's lives.
Relevance is the objective behind any creation, because design helps brands to be relevant and then turn this into revenue. The real value of the industry is its ability to drive business transformations and help define the future agenda. Designit experts think that in the upcoming years design would take on a leadership role, because they are talking to people they have not talked to before and are working in areas that they have not been involved in the past.
Designit is breaking silos, they assure, and say that this dream of every designer making of the world a better place is possible through the user-centered design approach, because it can actually not only shape the future agenda but help to create it. The actual way to do it, in the words of Guido Woska (Chief Client Officer) is by designing "as if you give a damn".