Design Walks 2015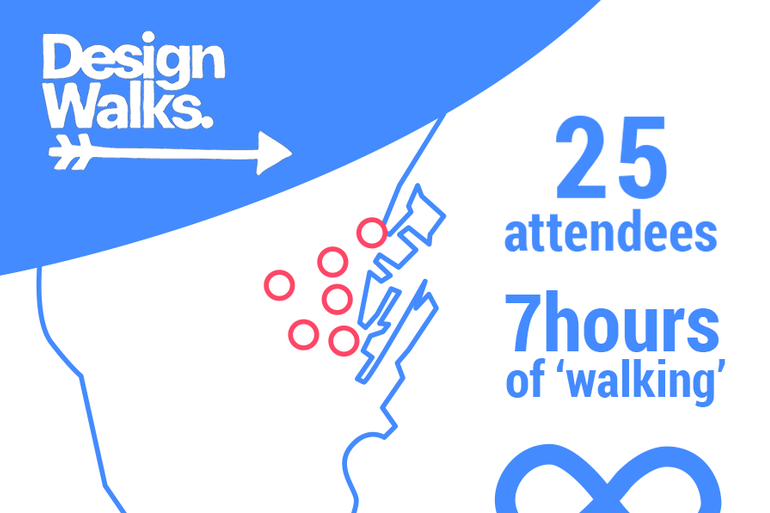 Overview of the event Design Walks Aarhus 2015
Design Walks 2015 is an event to know the design companies based in Aarhus. It is a tour of 6 of them in which they tell how they work, what is their philosophy and which are the projects they feel are representative for them. Yesterday was an exciting day for discovering how many faces design has: architectural, digital and graphic. Look at the companies we visited!
Hello Monday
Hello Monday is a creative agency. They decide to create a lot of projects that can add something to the world and society. They think that a work place should be a playground where you can eat good food with your colleagues. A plus, they want to let the people have fun in their job places because it helps to be more creative.
Hele Vejen
This is also a creative agency. It is both an independent branch and part of M2 Film. With the black walls, graffiti on them and funny gifs, these guys give us a tour of what Hele Vejen is: create something based on a team composed of different using 3D. What I like most of this company is that they want to be aggressive as they did to refresh the image of the Woman museum in Aarhus they decide to use a provocative tagline: "Museum is awesome because everyone shuts the fuck up." Who wants to visit it?
Schmidt Hammer Lassen
It is one of the most famous architectural firms in Denmark. They designed different buildings, according to purpose: libraries, criminal courts or schools. They use "the third place" theory, thought by the sociologist Ray Odenberg, for creating spaces for the community, where people can be ogether. That is how they designed the library in Halifax, Canada, as the main center for the city. In fact, "Architecture is the built form of our cultural ambitions."
Kollision
This is a creative agency that mixed design, architecture, and planning. People here, come from different backgrounds and can do a little bit of everything. They mixed a programming, design, user experience, architecture and created something that is an excellent experience for your eyes. Indeed, they say, "we are inside the object, not outside." Unfortunately, most of their works are temporary, so the website is the place where you can look at them.
Designit
This is one of the most important design companies in Denmark. They create different projects for big companies, such as Audi, or for social purposes, such as the Oslo hospital. They think that the future technologies will be more human-centered design.

Cebra
It is an architectural company. "A fellowship of the ring" company founded by three friends that have a rock band. They are famous for the Icebergs in Aarhus, but they are proud, as well, of small projects that can help the community. They said that publishing is the key to letting the people know you and, of course, win competitions. This lead them to open an office in East Asia.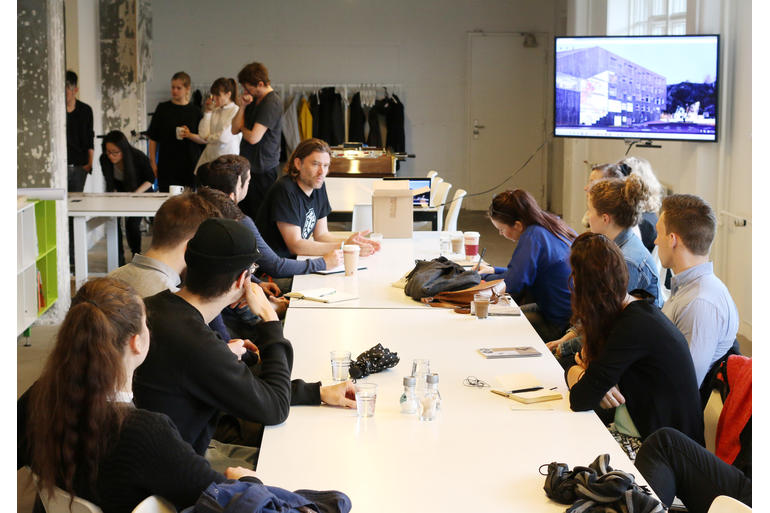 Credit: Beata Biskupicova (wtfall.com)
Look at the gallery !
What can I say about this event? The thing I appreciated most was to talk with these all nice people that share with us their experience and work! Click on the name of the companies to check their website! There are all their projects, and some of them are mind blow!


This article was written based on the event: Design Walks 2015