Amsterdam and citizen-driven innovation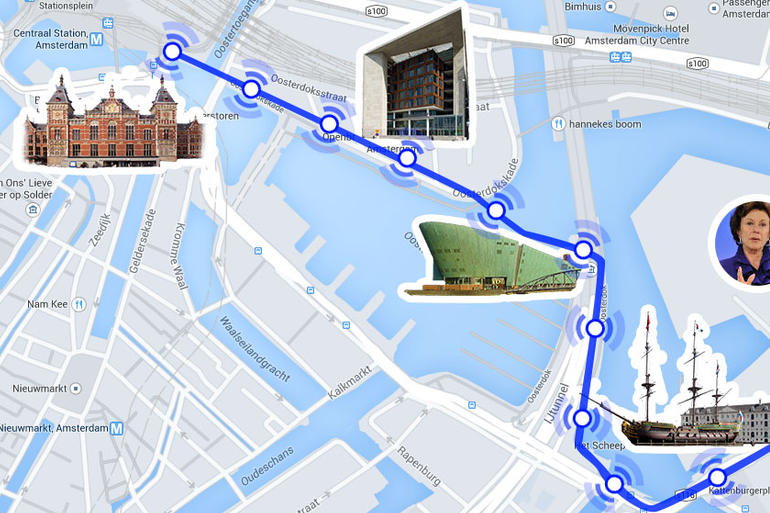 Designing the smart cities of the future is all about engaging citizens to be part of the process. Here's a sneak peak into how the city of Amsterdam goes about citizen-driven innovation.
Drone pizza delivery. Responsive traffic lights. City tours powered by iBeacons.
If you can imagine it, the city hall of Amsterdam will make it happen – if you're lucky enough to be one of the city's 825.000 inhabitants, that is.
Citizens are engaged in devopment and innovation
Amsterdam takes open innovation to the next level by engaging citizens in developing smart urban solutions. How? The city opened a Chief Technology Office (CTO) – an innovation incubator within the city hall that acts as an interface between citizens and city officials.
The CTO office tackles complex urban challenges by tapping into the innovation potential of citizens and adding novel technology to the mix. "We want to be connected 24/7 with the citizens. We want them to send us feedback continuously", says Katalin Gallyas, Open Innovation Manager. The city hall reaches out to citizens through initiatives such as the Mayor Bloomberg Challenge – an open event where citizens can share urban issues they would like solved, team up and work on possible solutions, and finally vote on the best way for the city to get things done.
Citizens can also make their voice heard online. The CTO office replicated New York City's "Change by Us" initiative and developed and online platform where the people of Amsterdam can post their ideas for a smarter city and get the city hall to turn them into reality.
An Outside-in Approach to innovation
And even though the focus lays on citizens, the CTO office strives to encourage other key society stakeholders to chip in with ideas and resources as well – "We have an outside-inside approach. We go out and talk to companies and research institutions and try to create partnerships to accelerate innovation.", adds Katalin Gallyas. CTO organizes a monthly "Tour de Ville" event that connects policy makers, companies and public institutions in an effort to uncover the most innovative solutions to everyday urban problems.
Any challenges to engaging citizens in co-creating their own smart city? Not surprisingly it is considerably time-consuming and it also requires public institutions to offer incentives that click with citizens and make them want to participate. But the perks of building the smart cities of the future together as a community outweigh the small bumps down the road.
Way to go, Amsterdam!
This article was written based on the event: Smart Aarhus, Organicity: Open Innovation in the Digital Transsition