A taste of IWDK and champagne!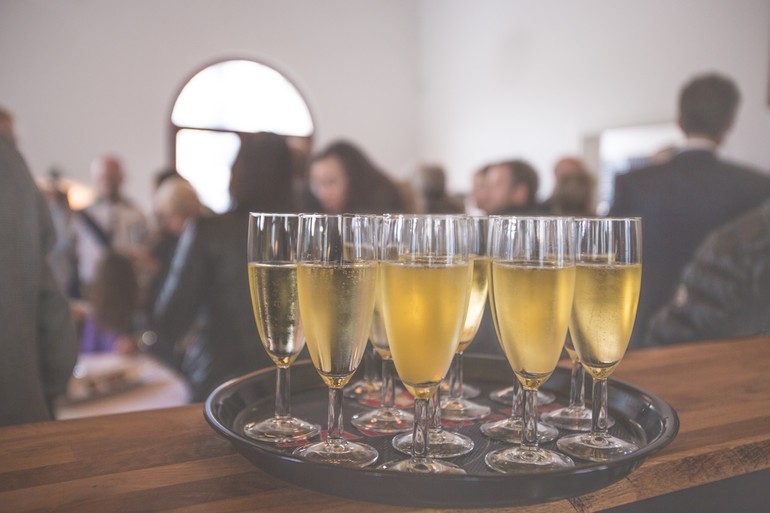 On February 23, Envision welcomes all of us inside in their beautiful offices in Aarhus to launch the official programme for IWDK 2017.
Launch of the printed IWDK 2017 programme
Join us for inspiration, new methods and learnings and most important: networking. At IWDK we work with a 'People First' approach. The digital age we live in - Industry 4.0, disruption, artificial intelligence to mention a few changes, calls for deeper understanding, debate and dialog. We embrace it all during IWDK - isn't that great! We simply just love the internet and we want to make the best of new technology and digitalization.
We are looking forward to seeing you at this pre-event, hosted by gold partner Envision, come and grab a programme, have a glass of champagne and enjoy the company of people with mutual interests. The event is of course free. Get your ticket here.
The programme is as follows:
14.00 Welcome by IWDK
14.05 The new IWDK video by Moment Studio
14.15 A taste of IWDK and introduction to Ignite Talks
Jacob Bundsgaard, Mayor of Aarhus
Mai Skou Wihlborg, IWDK
Thomas Wittenburg, Visiolink
Louise Overgaard, ITK
Søren Tranberg, Brainbotics
14.45 Break
15.15 Ignite Talks continues
Nikolaj Gandrup Borchorst, Creuna
Heine Jørgensen, IUM
Marie Louise Juul Søndergaard, Digital Design, AU
Anders Christiansen, Envision
16.00 Bubbles, finger-food, network and get your IWDK programme!
Everyone's welcome to join!