A Big Thanks to Our Volunteers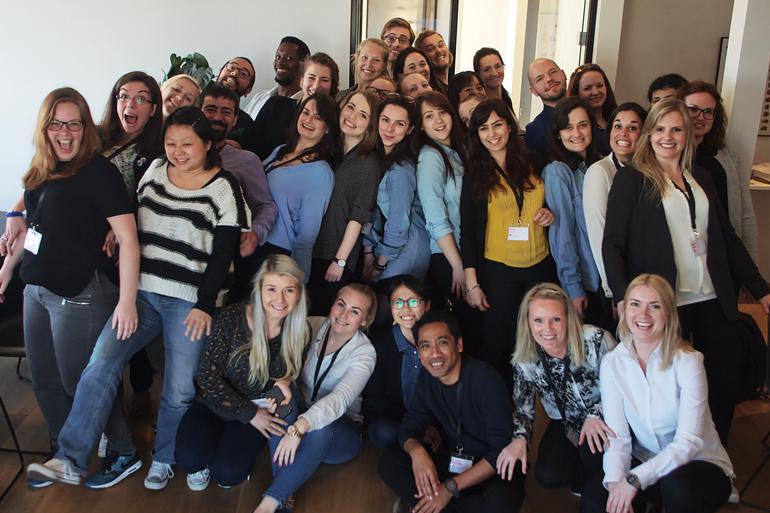 We could not have done this without our great team of volunteers. They have worked really hard to make this festival a success and we would like to send them a big thank you.
Before Internet Week Denmark began last week, we assembled a team of 32 volunteers to help us during the week. They have been writing articles, taking photos, making videos, interviewing speakers as well as guiding and helping participants at events. The volunteers are a mix of students from different study directions eager to test their skills in professional settings and enthusiasts within the business. They have put in a tremendous effort before and during the week and we owe them a big THANK YOU. We hope you enjoyed the week as much as we did and to see you all again next year.
Journalists
Loredana Elena Musat
Stine H. Tarp
Jørgen Petersen
Pamela Leiva Jacquelín
Demba Kandeh
Madalina Nicolae
Desislava chovanska
Ethenia Novianty Windaningrum
Joanna Katarzyna Celinska
Ilaria Giolo
Photographers
Simona Avolio
Daniele Internicola
Shulun Huang
Claudia De Meulemeester
Mona Hoss
Video Procucer
Nehal El-Sherif
Graphic Designers
Pola Lisowicz
Dite Čepule
Agne Strimaityte
Festival Guide Team
Ave Nurmeots
Mohamad Hassan
Rimantas Smitas
Giuseppina Pavia (Guide coordinator)
Ramona Mihaela Albu
Anette Holme Overgaard
Mariana Bonilauri
Greete Eluri
Kristina Jakaviciute
Camilla Abild Laursen
Erikson Sumtaky
Aurika Uskeviciute
Ivan Kvasnica
If you would like to read some of the news produced by our Communication Team please have a look in our News section.
Once again - THANK YOU!